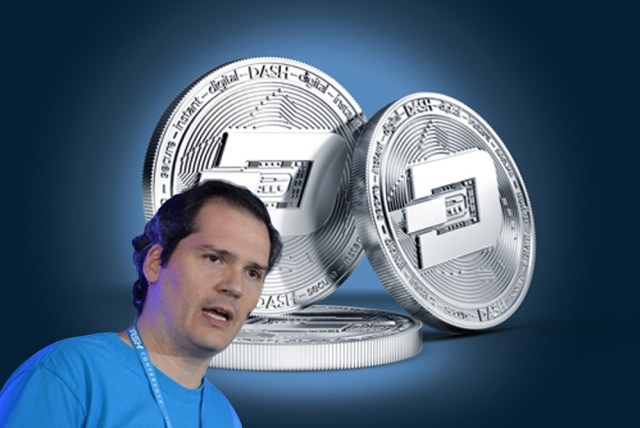 The recent debate on the privacy coins, or "dark coins" is intensifying. The debate was triggered by the de-enlistment of Dash, and other privacy coins, such as Monero and G-Cash declared by Upbeat, OK Coin (OKEx) Korea and other South Korean cryptocurrency exchanges. These de-enlisted coins are known for their emphasis on anonymity. However, Coin Base, which is a global exchange, took an opposite step from those domestic exchanges by enlisting Dash.



Among domestic investors, confusion is spreading due to the contradicting directions the domestic and international exchanges are taking. Privacy coins are facing unprecedented challenges, with their very survival at stake.
CMO Fernando Gutierrez of Dash Core Group opined that such a difference originates from "the difference in the level of understanding on Dash."
On the 9th of this month, Upbeat designated privacy coins, such as Dash, Monero, Z-Cash, Heaven, Bit-Tube, and PIVX, as 'coins under watch.' These are to be de-enlisted as of the coming 30th of this month.
Upbeat referred to the guideline for the businesses that carry virtual assets from FATF as they designated these coins as the 'coins under watch.' According to the guideline of FATF, it is required that the requirement to gather and maintain the information on the sender and receiver of the virtual asset is stated.
Mr. Gutierrez said, "In the case of Dash, the FATF guideline is fully observed," emphasizing that "the option to strengthen privacy is not mandatory, and there is not much of a difference from what BitCoin is doing. Therefore, we are receiving the same level of regulation as BitCoin does."
Mr. Gutierrez also mentioned that "Dash is not a privacy coin," pointing to a clear line between the privacy coins and Dash.
On the 23rd of this month, Mr. Fernando Gutierrez, the CMO of Dash Core Group, and Felix Mago, the co-founder of Dash Thailand-Dash Next, had a written interview with Block-In Press, making their first statement on the current turmoil surrounding the de-enlistment and misunderstanding among the domestic cryptocurrency exchanges.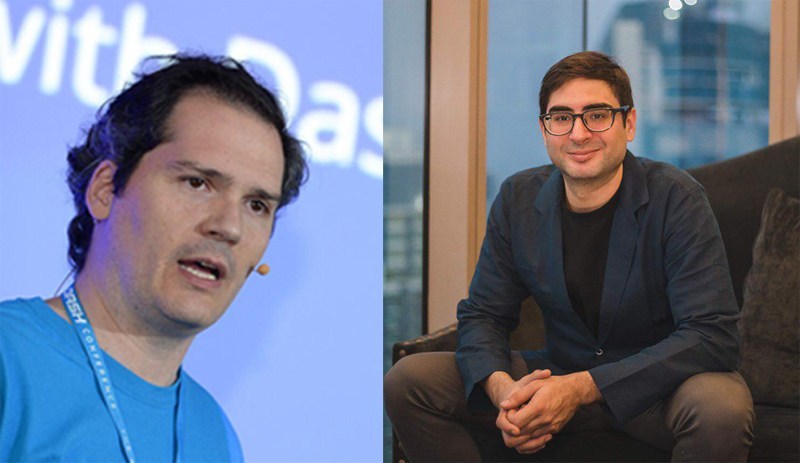 Q1. Nowadays, Dark coin including Dash has some issues about Delisting in crypto
exchange. Korean exchanges have announced it.
Can I know your Opinion about this situation?
The exchanges that have mentioned the possibility of delisting Dash, including OKEx and Upbit
in Korea, do so because they don't know enough about Dash. They are worried about the FATF
guidance issued last June, but we are reaching out to all of them to explain in detail how Dash is
fully compliant with it.
Most of the confusion comes from the fact that Dash's first feature was option enhanced privacy
and the coin was first called Darkcoin. However, that optional enhanced privacy doesn't differ
from what can be done in Bitcoin with certain wallets or tools. In fact, there are plenty of
companies that provide compliance services that cover the Dash blockchain in the same way
they do with Bitcoin's. Dash transactions are all completely transparent and auditable, identical
to Bitcoin (upon which Dash is based), including the amounts and addresses party to each
transaction.
Dash should receive the same regulatory treatment than Bitcoin, and not be included in the
same group than other coins that provide privacy by shielding information.
We have published a detailed document that explains all this here:
https://media.dash.org/wp-content/uploads/Dash-PrivateSend-Position.pdf
It is worth mentioning that eToro, which is a very big and highly regulated exchange, delisted
Dash in the past because they had the same concerns, but then listed it again as soon as they
realized that Dash is not different to Bitcoin regulation wise. Also, Coinbase, which is extremely
compliant with regulation around the world, just listed Dash last week because their analysis
didn't find any compliance problem with the project.
Q2. Many Crypto exchange said this decision based on FATF suggestions. What do you
think about FATF suggestion related with Dash or Privacy Coin?
FATF doesn't explicitly mention Dash, but "privacy coins". For the reasons exposed in the
answer to Q1, Dash can't be considered a privacy coin, so I don't believe those suggestions
apply to Dash.
In any case, the concerns that FATF has is not being able to identify the origin or destination of
a payment. With Dash that would never be a problem for an exchange since enhanced privacy
is optional and they can require that their users don't activate it.
Q3. For the situations, Monero and Dash's trading Volume of Bithumb has decreased
after Upbit's announcement. It means the announcement has affected to many Korean
users.
What do you think about it?
It is natural that users feel confused and decide not to deposit their coins in exchanges and
trade if they think there is some regulatory risk.
We expect that this will improve in the next few weeks as our conversations with exchanges
progress. Hopefully, they will understand that delisting Dash doesn't make sense and our users
will return to their previous behaviour.
Q4. I heard there are many misunderstandings under this situations, can you get right to
clear up misunderstanding? What is main misunderstanding issue of Crypto exchange?
In this case the misunderstanding is caused by exchanges acting on brand reputation instead of
facts. Because Dash was the first to introduce option enhanced privacy it was labelled by the
media and some users as privacy centric, even if it is not. I believe that once they analyse the
facts we are presenting them, they will not delist Dash.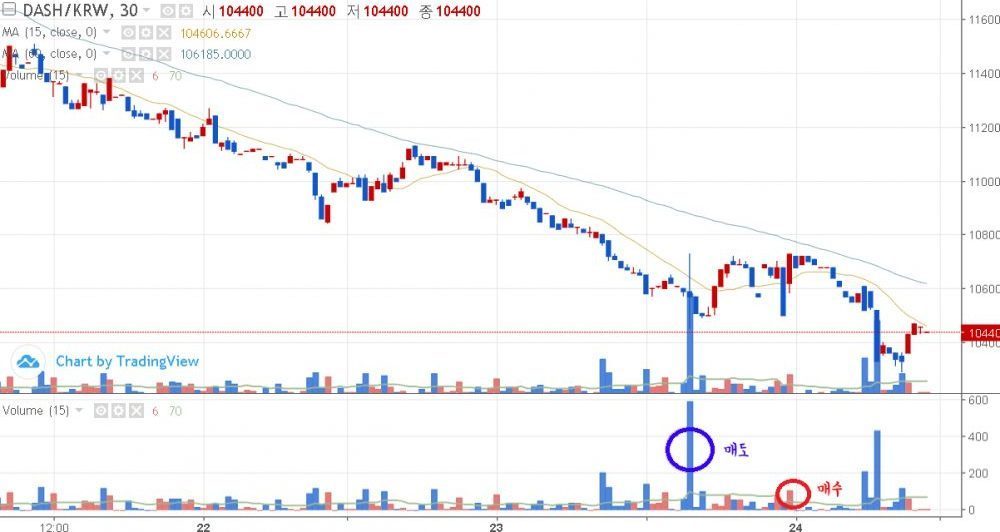 Q5. Im wondering What Dash is doing now and especially in Asia(including Korea) to
drive crypto adoption?
As Dash is a decentralized organization, we have people all around the world working for Dash.
Our overall mission is mass adoption of Dash by enabling Dash payments and Dash usage
around the globe. Asia is a very important market to be in. Our main team in Asia is based in
Bangkok and is running two projects, Dash Thailand and Dash NEXT for Asia & Beyond.
Dash Thailand's focus is on creating a sustainable merchant ecosystem in Thailand. Dash
NEXT takes a rather top-down approach to 1. Enable Dash payments in all countries around
Asia and 2. To connect partners on all verticals of the payment industry, such as tourism or
booking platforms, exchanges, wallets, POS systems, acquirers, card issuers, payment
providers etc. We are traveling a lot around Asia to grow the Dash community and find great
partners on all these verticals.
Please let me give some examples of what Dash Thailand and Dash Next accomplished in the
last couple of months: We connected Dash payments to Hotelier Mart and Xceltrip, travel
platforms with over 700k hotels each around the world. With our partner Cryptorefills, you can
buy Dash based gift cards, e.g. in Korea, to shop at companies like Ebay, Steam, Xbox store.
With our partner Mobile Topup, you can easily top up your mobile phone in over 145 countries.
Last but not least we are very happy to release up to 2 million crypto debit cards with our
Korean partner Blucon, starting in October. Anyone with a Digifinex account can directly
connect and load these cards to their account. As a user of this solution, you can spend your
crypto everywhere Visa cards are accepted.
As you can see from these examples, our focus is to be everywhere and to scale Dash
payments with an open partnership approach. Anyone who is interested is always invited to
reach out to us! Please also join us on October 14 at the International Fintech Innovation
Conference in Seoul, hosted by Blucon.
Q6. There are many issues around Privacy coin. What do you think which one is most
valuable speciality of Dash?
Dash biggest value is usability. It is digital cash that aims to offer financial freedom to everyone.
Payments are fast, easy, secure, and with near-zero fees. Built to support real-life use cases,
Dash aims to provide a fully-decentralized payments solution. Users can purchase goods at
thousands of merchants and trade it at most major exchanges and brokers around the globe.
Q. What are you currently doing to realize the commercialization of Dash in Asia, including South Korea?
Dash is a dispersed organization. Therefore, there are many people working for Dash spread all across the world. On the other hand, the overarching mission is to make it possible to use Dash for payment and other purposes, making it widespread among the general public. Especially, Asia is one of the most important markets. The key teams in Asia, based in Bangkok, are currently proceeding with two projects, which are Dash Thailand and Dash Next for Asia and Beyond.
Dash Thailand is focused on creating a sustainable ecosystem of merchants (who conduct large-scale deals of merchandises) within Thailand. Dash Next is focused on promoting the use of Dash in payment in all Asian countries. We are growing Dash communities covering tourism, reservation platforms, exchanges, wallet POS (certificates of shares) systems, etc., while the search of good partners in Asia continues.
Let me go over some of the achievements we made for Dash Thailand and Dash Next over the past few months. We are now online with Xceltrip tourism platform, which is the market for hoteliers with more than 700,000 hotels in the world to support payment in Dash. We also made it possible to make payments in Dash for buying gift cards through our partner company, Cryptorefills.
For example, in South Korea, you can purchase gift cards based on Dash and use them to purchase goods in stores such as e-bay or Xbox. Also, if you use Topup, another partner company of ours, it is possible to charge your mobile phone in more than 145 countries with ease.
Lastly, we have been working with Blucon, our South Korean partner, to launch up to 200 cryptocurrency debit cards, starting from October. We are very pleased about our achievements. Anyone with a Digifinex account may store their account in their cards. Then, it becomes possible to spend your cryptocurrency at any shops which take Visa.
As such, Dash is pursuing an open partnership to expand the volume of payment, which is the focal point of our efforts. Anyone interested in working with Dash is welcome to contact us. Our doors are always open. We have high expectation for the International Fintech Innovation Conference, which is to be held in Seoul, hosted by Blucon, on the 14th of the next month.
(According to Block in press which is Blockchain media :https://blockinpress.com/archives/22953)