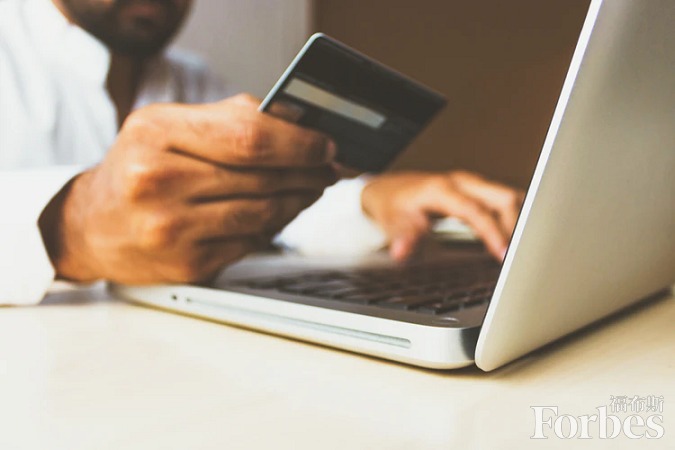 When Facebook announced its Libra stablecoin earlier this year, the initiative was met with both acclaim and criticism for its potential impact on the global economy, underscoring the potential role of blockchain and digital currency in finance.
However, there is a concern that the retail payments industry is already too saturated. Writing on Twitter, Jason Choi, Founder and Host at the Blockcrunch podcast, suggested that major economies like the US and China are either too saturated or dominated by traditional payment platforms, leaving little space for digital currency-focused competitors.
Alipay and Wechat account for 90 percent of digital payments in China, and seamless mobile and biometric integration would make it even more pervasive in the country. Talks about a state-backed digital yuan could also potentially crowd out other digital alternatives, not just in China but in the rest of the world, as well.
Choi suggested that there is merit in targeting the more fragmented markets like Southeast Asia, where "multiple currencies, still-maturing mobile payments, high remittance rates, and 70%+ unbanked rate" might prove to be a viable environment for a better digital alternative.
The User Experience
In Southeast Asia, cash is still king, where at least 44 percent of e-commerce transactions are cash-on-delivery, a trend IDC predicts to persist for at least three years. This means there is still great potential for disruption from digital payment companies.
For Felix Mago, Co-Founder at digital currency payments solution Dash NEXT, it's all about enhancing the user experience and being flexible. : "User centricity, providing value, and solving problems for users are key to create successful businesses, in Blockchain and elsewhere."
"Evolution vs. Disruption
Sabrina Kim, Vice Chairman and CEO at payments company Blucon, takes on a more pragmatic approach, which involves convergence rather than outright disruption -- the debit/credit card approach. "We can say that the current infrastructure our debit card (Blucon Card) provides is a perfect solution -- the same structure already used in daily transactions. In order to apply to the current market, it was necessary to integrate digital currency with cards (debit, credit) which is the existing payment method."
For this purpose, Blucon's approach is converting digital currency into spendable cash across the world via a single card, in convergence with existing financial institutions. This is in contrast to requiring merchants to make the drastic and costly shift to new infrastructure.
Kim reasons that infrastructure costs could be a factor that discourages mass adoption of digital currency payments across merchants and users: "Many companies have attempted to mount digital currency on card specification or the cold wallet concept -- only possible with another payment terminal that could accept digital currency. This required enormous time and infrastructure investment costs, including the acquisition of digital currency merchants and new card readers."
Anatoly Ressin, Co-Founder and Chief Blockchain Architect at blockchain analytics and intelligence firm PARSIQ, says that digital currency payments can give the added benefit of transparency and real-time tracking -- this can even trigger certain responses through smart contracts.
"For payment processing companies, monitoring will help more easily and effectively manage the infrastructure for keeping track of deposits in real-time and even program automated reactions to the deposits. This will increase the speed for cross-digital currency (or even digital currency-to-fiat) settlement and transparency for digital currency payment processing companies."
Regulation and Compliance
"The fiduciary nature of the financial industry makes regulation necessary to ensure fairness in the way people and companies handle assets," says Hikaru Kasai, Executive Vice President at Elevate Ventures and Advisory. "Thus, digital currency-based payment providers will need adequate compliance in terms of reporting, KYC, and AML to ensure adequate protection for both merchants and customers,"
"Here, the established platforms involve traditional card-based payment processors, while emerging tech focuses mostly on digital currency payment solutions. It makes sense to combine both solutions to ensure accessibility and user familiarity," he adds.
For Blucon, complying with existing credit card standards is done for the purpose of expediency in compliance. "The use of debit cards is also within the regulation of financial law. Therefore, we do not enforce new regulations, but follow existing regulations and laws," says Kim.
Dash NEXT highlights the convergence between existing safeguards, including KYC and AML.
"In the case of digital currency debit cards, we need the exchange to facilitate people uploading digital currency, conduct KYC and AML and confirm solutions for the customer; we also need an issuing company for the credit and debit cards, a bank, and a company which has the tech to make it all work," says Mago.
Opportunities for Growth
PARSIQ's Ressin says blockchain can enhance trust in what is essentially a trust-free environment: "As for users, zero-confirmation monitoring could be one benefit. In this case notifications would increase trust between the parties who transact."
In conclusion, Dash's Mago sees these scenarios as opportunities rather than challenges, especially in regards to digital currency being fungible assets and businesses requiring liquidity.
"The first thing for us is to prove that we bring additional revenue to the businesses and industries we connect. Secondly, we must have solutions that enable instant fiat settlement if it is required."