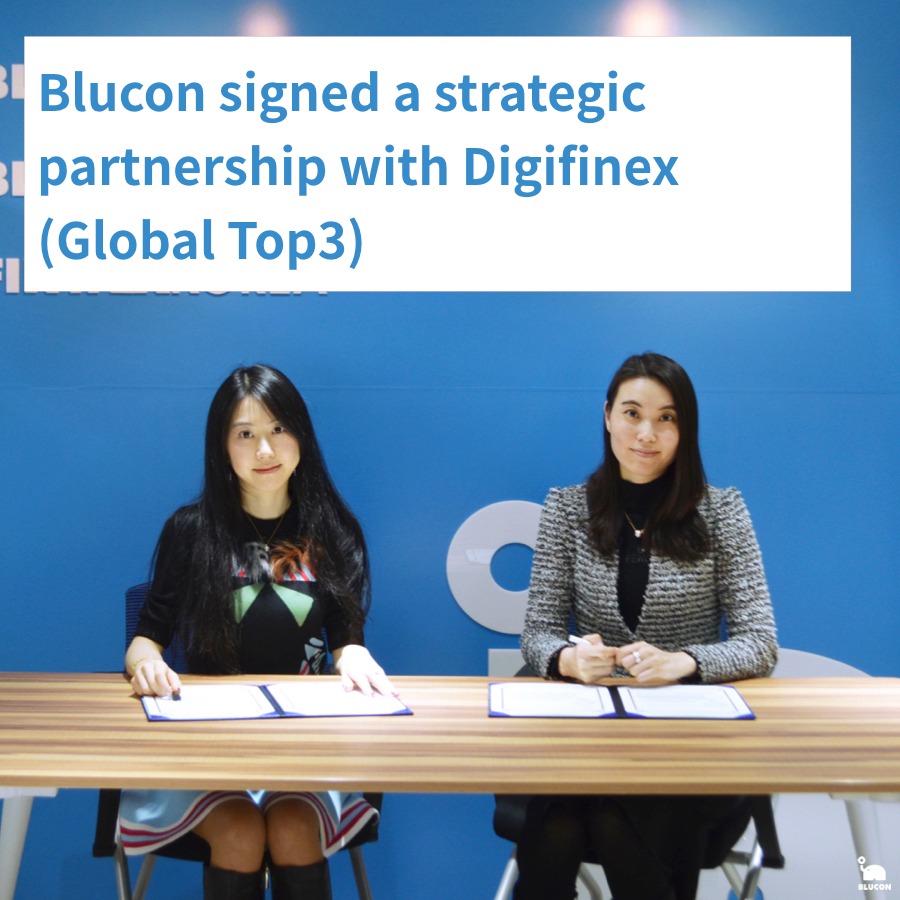 Blucon officially signed a Memorandum of Understanding (MOU) with Digifinex which is the world's third biggest crypto exchange, on March 27th.
Kiana Shek, CEO of Digifinex visited Blucon's Korea office on this day and met the CEO of Blucon, Sabrina Kim. The two powerhouses hit it off really well and has decided that the synergy between Blucon and Digifinex is tremendous, and a partnership with be great for the growth of both businesses.
Kiana, Digifinex's CEO, has expressed great optimism in the future of Blucon's EXO-Platform and think that Digifinex will be a great marketing partner to Blucon. On top of a business partnership between the two businesses, she is also coming on board as an advisor.
Blucon is excited for a bright future ahead - given the partnership with a strong exchange like Digifinex and experienced leader like Kiana.