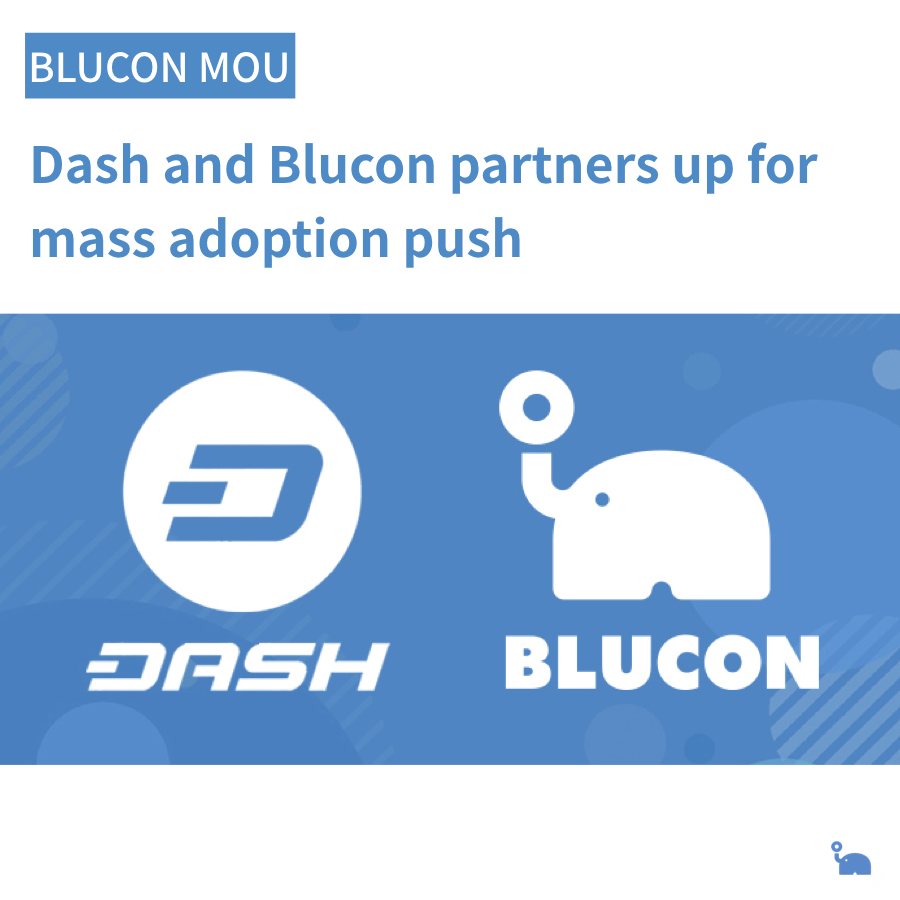 Blucon is an up and coming blockchain project which gives crypto assets day to day utility by allowing them to be usable for payment in taxis and convenience stores via their blucon card. Dash is a payment coin which allows for lightning speed payment transactions is supported by a great ecosystem infrastructure as well as an international community. Both projects have signed a Memorandum of Understanding (MOU) to cooperate via the development of EXO-platform so that Dash token holders can enjoy Blucon's platform and network. Blucon is also looking to adopt InstantSend in its technical roadmap to further support Dash.
Dash has been around since 2014 and since then has gathered fan fare all around the world due to their ability to send transactions quickly and anonymously. Dash has since then been adopted by retailers all around the world. Their market cap is currently $850 Million USD, which ranks them as the 14th largest blockchain project in the world.
Despite their strong growth, they are constantly looking out for partners who can spearhead their mass adoption vision and Blucon's technology and foothold in Korea makes them a powerful ally in the blockchain space.
Sabrina, CEO of Blucon says: "We have had similar requests from various projects, to have integrate into Blucon's platform, but we are very selective and only want to work with solid projects with real communities. Dash is a great example of such a project, and I am excited to welcome their community into our network. We hope to achieve mass adoption together."
Blucon will be soft launching at the end of this year in 3 countries in Asia, Dash token holders located in these countries will be the first to test the usage of Dash in retail networks via this platform.