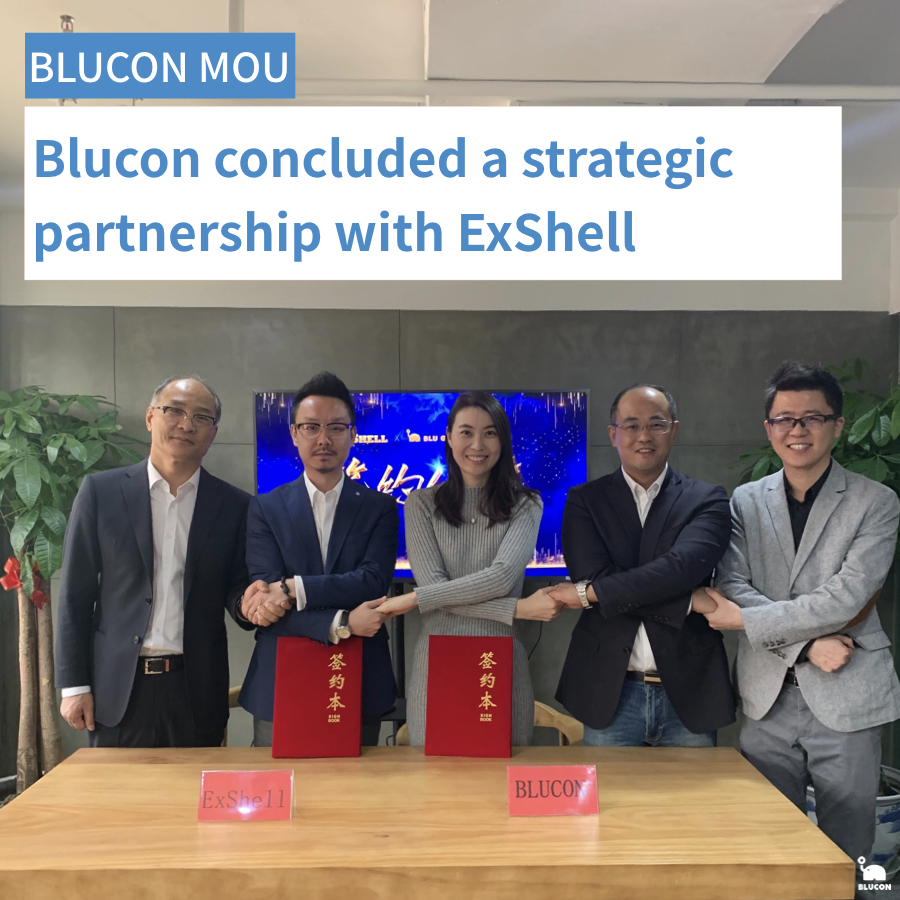 Blucon has selected ExShell as the one of exchange for the beta launch of EXO-Platform, Blucon's proprietary technology build which will enable the processing of crypto currencies into spendable cash.
ExShell is an up and coming platform which has shown great potential to disrupt the market despite the fact that they have only been around for 6 months.
For instance, ExShell has built its own Hyper Exchange, the world's best mixed trading model. It has the the capacity of Silicon Valley Labs, and its own security labs was assessed at A+ grade. (Global No. 1 exchange, Binance acquired B- grade in the same assessment)
Secondly, ExShell has already secured more than 800K users since its launch, and their number of users are growing at an exponential rate.
Thirdly, ExShell aims to recapture the world's 2nd biggest crypto exchange in this year ahead with a large scale investment, even if other crypto exchanges are shrinking. This led to their forward looking vision, and their strong desire to become the world's 1st exchange equipped 'EXO-Platform' of Blucon.
Fourthly, ExShell built the system that executes over 1 million coupling per second, and the number of listed coins is 359 and the world's 1st crypto exchange, and number of pairing is 410 and ranked No.3 worldwide. Users per day are reaching up to 10k and the number of users is extremely increasing now.
Lastly, both companies have common goals in terms of market expansions. Both Blucon and Exshells are interested in Japan, Vietnam and several other countries as the next markets in their global domination plans. ExShell has decided to invest in Blucon, as well as collectively launch a joint marketing campaign to push for mutual growth. They will also be synergizing their technological prowess to achieve more together