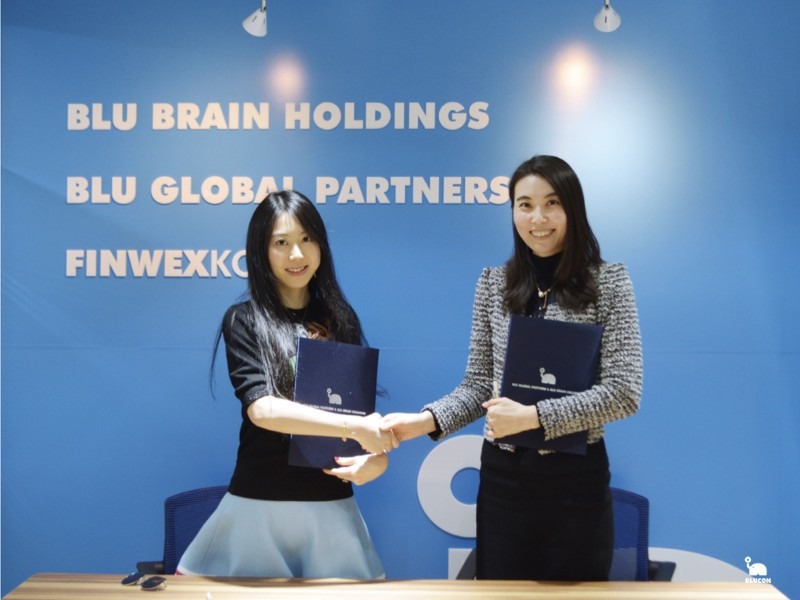 On March 29, 2019, DigiFinex and BLUCON held a signing ceremony to commence a strategic partnership. Both parties have reached an agreement to actively develop and promote cryptocurrency payment adoption.
As an international payment platform, BLUCON provides the flexibility of payment with crypto assets through various credit cards of global financial payment network.
BLUCON's Exo-Platform will be be integrated on DigiFinex. Both parties will actively promote the payment platform to provide DigiFinex users a cryptocurrency payment service in their daily life.
Kiana, co-founder of DigiFinex, says that,
"This partnership with BLUCON will bring great convenience to our users. We look forward to working with BLUCON in the future for further collaboration."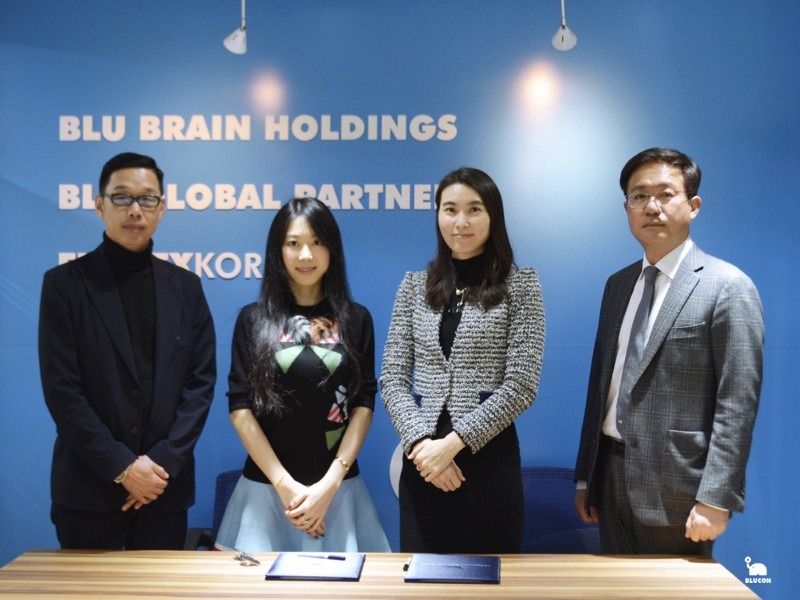 More about BLUCON in Korea
Sabrina says that in South Korea credit card usage is very common, on average, every person has 3.6 credit cards and uses them for daily payments. Therefore, if BLUCON bridges credit card payment with crypto assets, the adoption rate is expected to be relatively high. "It's obviously a huge consumer market," she adds.
There are many use cases for BLUCON Card, including payment for taking buses, subway, taxis, Korea Train Express, highway and other public transport systems, convenience stores, supermarkets and other consumer needs, as well as fees for medical care and education.
With a decentralized blockchain technology, the traditional industry can increase the quality and quantity of their services, and the use cases of cryptocurrencies are also increasing.
Sabrina believes that blockchain must be applied in the real world in order to develop further. Otherwise, cryptocurrency and the real economy will remain in a state of separation and isolation, which is not feasible.
Sabrina has also mentioned that BLUCON Card has been working with several Korean banks. Which requires official approval by the Korean Financial Commission and can only be issued by national institutions. BLUCON has also filed patent for certain relevant technologies, currently it is granted in South Korea.
BLUCON Card meets the EMV standard.
Specifically, each BLUCON Card is connected to a partnered bank, and each card is linked to a bank account, to facilitate the transactions. All the tokens on BLUCON platform are priced in real time according to the exchange rate. The price is converted and then recharged to the card. Conversion to BLUCON token (BEP) is a key part of the process, because the exchange rate of BEP and Korean Won is 1:1, so the assets in BLUCON are stable regardless of the volatility of cryptocurrencies.
There is no limit on deposit, both cash and selected cryptocurrencies are accepted, and it supports cash withdrawal, too. (Source: PANnews.)
source : https://medium.com/@digifinex/digifinex-and-blucon-reaches-a-strategic-partnership-to-promote-the-adoption-of-cryptocurrency-ef2c828440f5