Participation in incubating program 'Bluventures'
"The mutual exchange of South Korea–China Blockchain Project"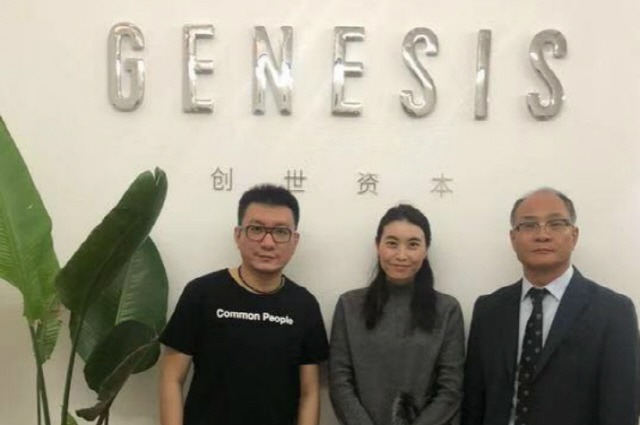 From the left, Li Rongbin Genesis Partner, Sabrina Kim, CEO of Blucon & Joshua Kwon Chairman of Blucon.
BLU GLOBAL PARTNERS, which is pushing ahead with Blucon's project that the payment platform using cryptocurrency, announced that they have signed a MOU (Memorandum of Understanding) with Genesis, investment company in China, on April 2nd.
Both companies have agreed to cooperate with each other for the development and expansion of their market abroad as well as the mutual exchange of Korea-China blockchain project through the investment and participation in incubation program "Blu Venture" of BLU GLOBAL PARTNERS, which will be launched at the end of April.
CEO of Genesis, Feng Chi said "We were able to judge that Blucon is suitable for us as a partner of Korea, based on many different possibilities" and "Both companies plan to help other Korea-China projects to be cooperated each other in market development through Bluventures."
Sabrina Kim, CEO of Blu Global Partners mentioned "We plan to continue developing our capability so that we can be linked with overseas VCs through the investment of Genesis."
Capabilities instead of capability in the last quote from you
Put the title as "Genesis and Blucon teams up to pursue Korea-China growth agenda"
Article source : https://m.sedaily.com/NewsView/1VHPJZQYMT