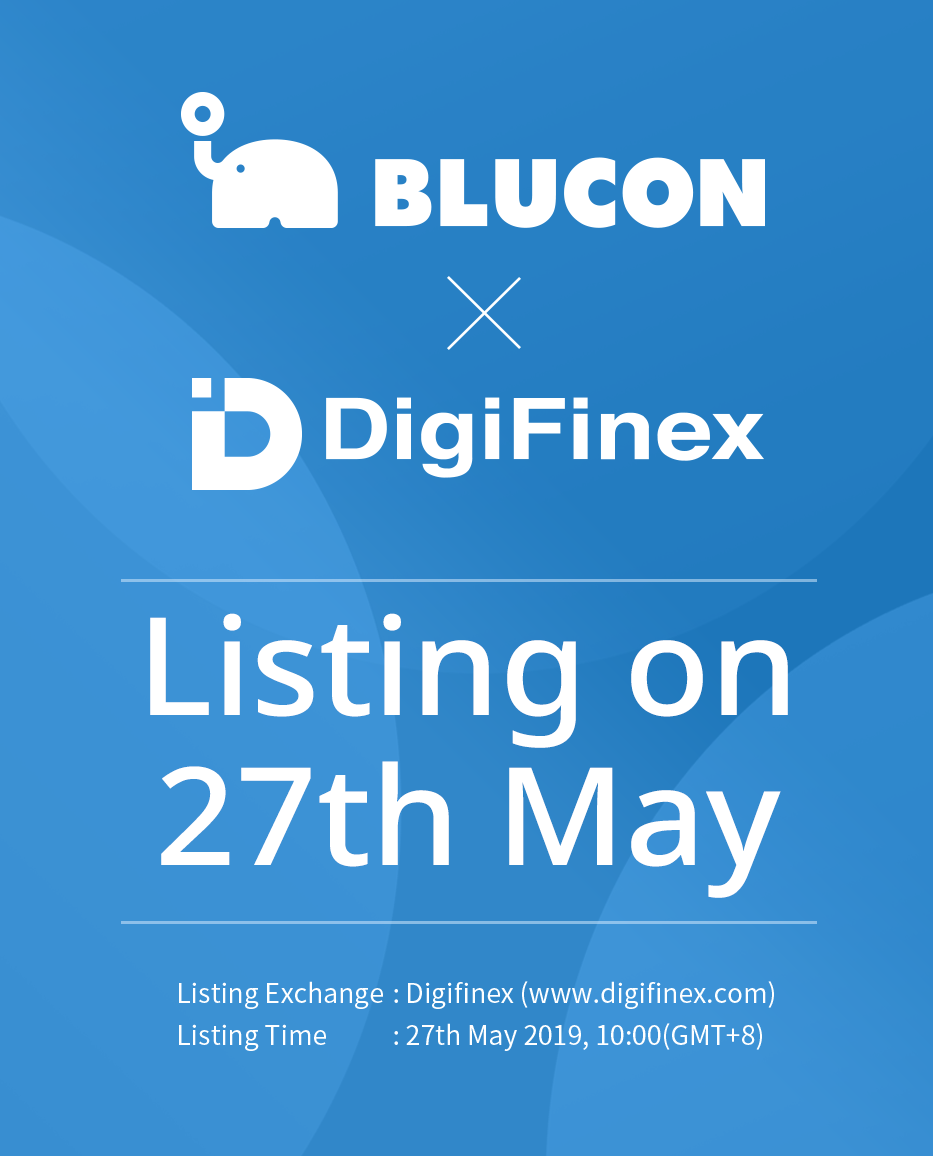 23rd May - integrated crypto-payment platform "BLUCON" (CEO Sabrina Kim) will be listing its BLUCON token (BEP) on global cryptocurrency exchange, Digifinex.
With BLUCON's listing, BEP transactions will be linked up for crypto-payment through BLUCON's EXO-platform.
With the world's best security technology and the largest number of listed coins in the world, ExShell is able to utilize a wide variety of coins through EXO-Platform development. With 1 million users and third-largest trading volume in the world, BLUCON and Digifinex will be developing the EXO-Platform into a global platform.
Through the MOU with Dash, Digix and Bitcoincash, BLUCON prepares their users to use their cryptocurrencies in the real world through a BLUCON Card with the launch of the BLUCON platform. Cooperation with global exchanges, such as Digifinex, further elaborated BLUCON's potential.
BLUCON has shown its usability in everyday life through the BLUCON transportation card. While looking forward to the full potential of the EXO-Platform when its development is completed, BLUCON is expected to continue exploring business opportunities with exchanges and various cryptocurrencies.
Source:
https://decenter.kr/NewsView/1VJ94WLYOV/GZ02