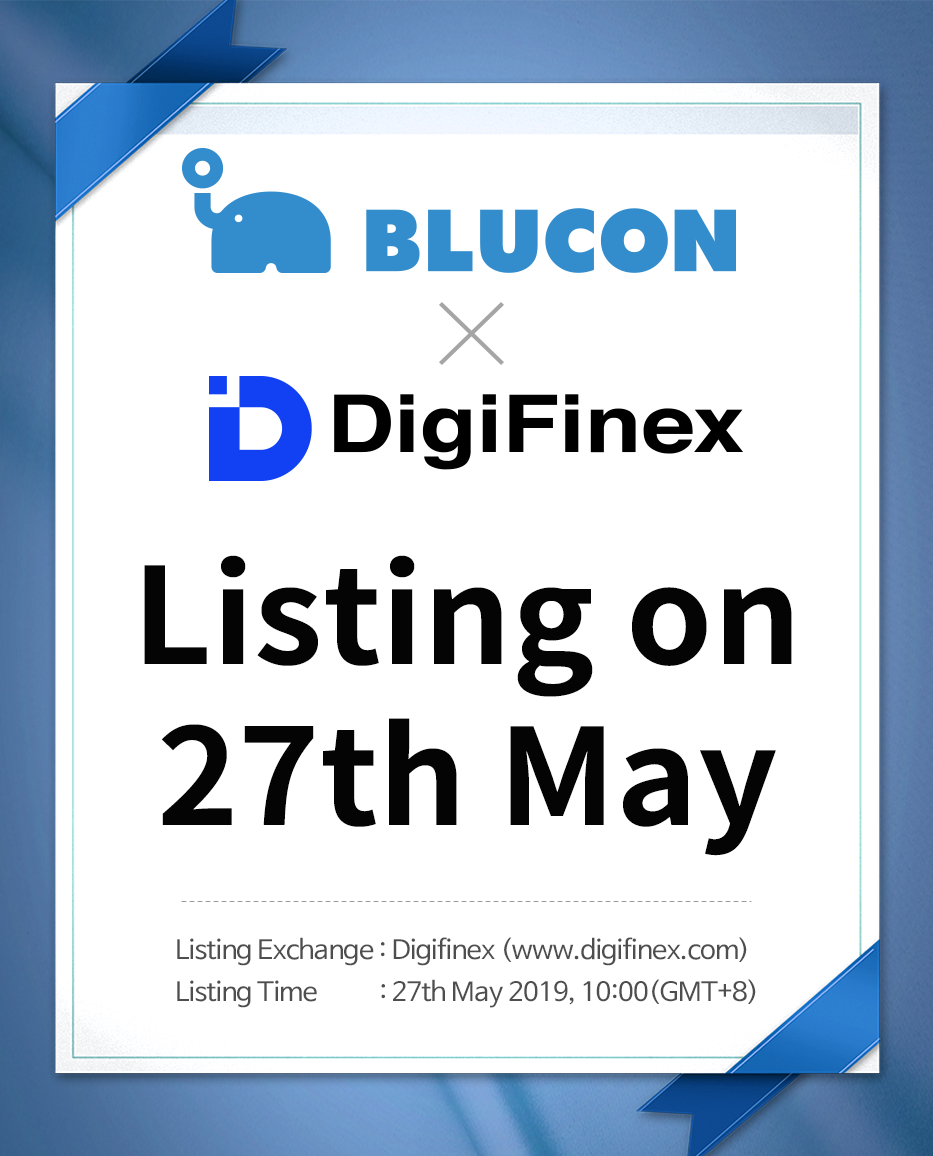 BLUCON, which is currently developing an integrated cryptocurrency payment platform, will be listed on Digifinex on 27th May.
This second listing on a cryptocurrency exchange for BLUCON, following their first on 5th May on ExShell, marks the start of the collaboration with Digifinex. EXO-Platform provides a system that connects financial network with exchanges to facilitate instant conversion of cryptocurrency, making it possible to instantly spend cryptocurrency in real life through the BLUCON Card.
During the launch of Digifinex Korea, BLUCON Card was introduced and once the EXO-Platform is implemented in Digifinex, over 80,000 members will be able to enjoy instant payment with their cryptocurrency via the BLUCON transportation card without the hassle of exchange or withdrawal.
CEO of BLUCON, Sabrina Kim, said, "Listing on the world's third-largest cryptocurrency exchange connects EXO-Platform with the exchange and also introduces our platform to the many members of the exchange. The worth of BLUCON token lies in the actual demand and benefits that it could provide."
Along with the news of listing on Digifinex, BLUCON is likely to receive 5 million USD worth of investment through the Consentium community.
Source : http://m.sisamagazine.co.kr/news/articleView.html?idxno=198798