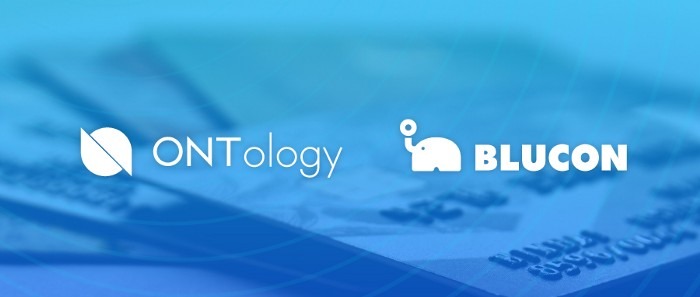 Today, Ontology announced its partnership with BLUCON, a Korean commercial infrastructure blockchain project focused on digital asset payments. The two sides will work together in various scenarios, including everyday spending and cross-border payments. The cooperation will also cover DeFi and wallet.
Statistics show that each South Korean has 3.6 credit cards on average and credit card spending has become very commonplace in the country. BLUCON has many years of experience in payments, supporting transport cards in South Korea, smart travel cards in Southeast Asia, and EMV debit/credit cards. The BLUCON card is issued by the second-largest smart card issuer in South Korea and is recognized by the financial authority in the country. Similar to general-purpose prepaid cards and Hong Kong's Octopus card, the BLUCON card is a convenient alternative to cash in South Korea and is accepted by more than 210,000 retailers in the country, such as convenience stores, public transportation, and entertainment.
BLUCON currently supports remittance and withdrawal services and offers two payment methods: digital asset and fiat payment. In the partnership, Ontology's stable coin PAX will be displayed in the form of loyalty points in the BLUCON system and its price in transactions will be consistent with the price on exchanges. BLUCON points will be converted to the Korean Won at a ratio of 1:1.
Speaking on this partnership, Sabrina Kim, CEO of BLUCON, said "Ontology is one of the earliest blockchain projects in the world and has a large international community. Ontology's technical prowess is also widely recognized. The MOU marks a new beginning of the integration between Ontology's blockchain technology and BLUCON's payment platform. We aim to empower crypto-asset holders in their everyday lives and provide solutions for the blockchain industry through the integration of BLUCON's technology. With Ontology's blockchain technology, the two sides are going to shape up the landscape of the blockchain industry and promote the early adoption of the payment solution globally."
Jun Li, Founder of Ontology, said "BLUCON can serve a variety of everyday use cases, whereas Ontology is committed to providing a higher level of trust for people, assets, things, and affairs through distributed trust framework and decentralized technology. The two sides see eye to eye on each other's strategies for real business and we look forward to bringing about more innovation to the Korean market and the global market at large through the integration of Ontology's stable coin PAX, DeFi, and other applications. We will also help transform and upgrade traditional industries with cutting-edge blockchain technology.
---
About BLUCON
BLUCON is a blockchain project that designs a technological and commerce infrastructure that will allow crypto-assets to become spendable cash instantaneously. With its proprietary exchange platform, any digital asset exchange can plug into its B2B suite, allowing its traders and investors to load their cryptocurrencies directly into the BLUCON card and spend them at any of BLUCON's 210,000 retailers in Korea. BLUCON's technology is also compatible with a suite of smart payment and travel cards in Asia, such as Singapore's EZLINK/NETS ecosystem, Hong Kong's Octopus card, and more. BLUCON's goal is to become the first B2B and B2C blockchain-based payments provider to allow for seamless transferability between digital assets and fiat currencies.
BLUCON's parent company, Blu Brain Holdings, is a legacy payments business in South Korea with a decade's worth of experience and is well-poised to take BLUCON and turn it into an international phenomenon with its history of success, huge resources, and synergy of all its portfolio companies.